June 2019: The region around Oxford Circus has wealthy pickings from Mexican tacos at Breddos (off Carnaby) to top-drawer modern Turkish cooking at Yeni (off Regent Street). We've also added some warm Japanese spots, including Inko Nito (a laidback fusion gaff), Kintan (good buy-basement DIY yakiniku), and smooth, state-of-the-art Sakura. Other restaurants that are well worth the stroll are Señor Ceviche at Kingly Court and Kiln – for killer Thai – on Brewer Street.
Whether you're a digital camera-toting tourist, a retail therapy addict, or without a doubt fancy a day out up west, everything revolves around Oxford Circus. We've homed in and picked out the very quality eateries within a ten-minute stroll of the tube. We've were given all bases protected – whether or not you're after a quick in-and-out poké bowl, a squeaky-clean vegan fill-up, a plate of fish, and chips or a few killers Indian cooking.
Where to devour near Oxford Street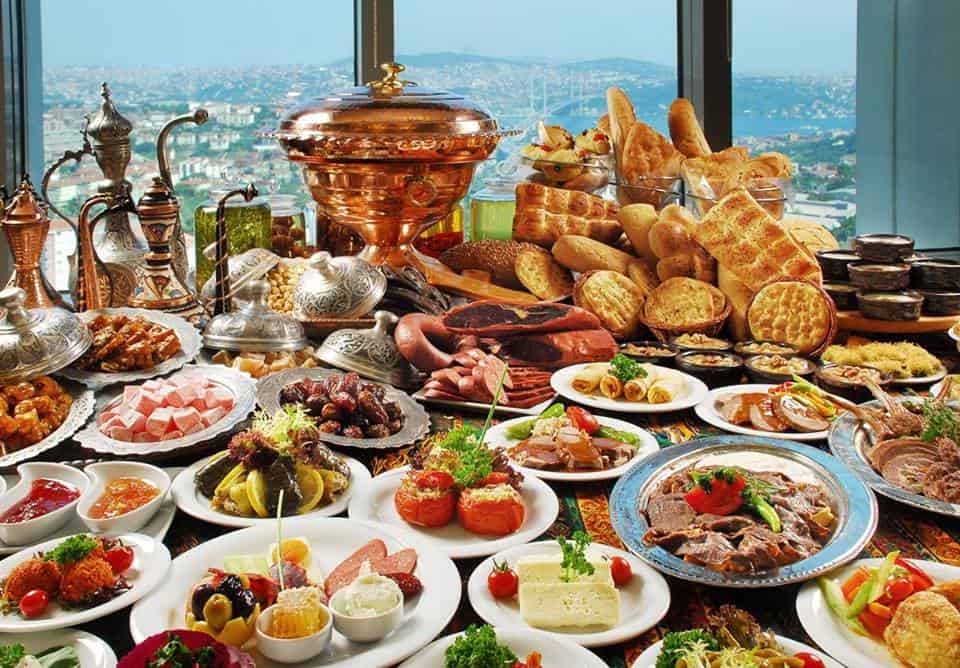 Craving a few pillowy Taiwanese buns close to Oxford Circus? Then head right down to Bao's authentic Soho department – a slick outfit that commenced out as a 'gazebo with a coolbox' earlier than moving into the big time. The signature bao sees braised beef sprinkled with peanut powder; however, we also look at our 'small eats' such as trotter nuggets or smoky map aubergine with chi Shiang rice.
It's love at the beginning sniff while you step inner this informal Maddox Street offshoot of swish Jamavar. There's plenty of bustles and noisy chatter, while the fragrance and smoky aromas speak of killer Indian cooking – we love the dense goat keema with buttered buns. If you fancy a darned inexpensive Indian lunch, drop by using for considered one of their tiffin field units.
As for the food, I would typically let you know about one or two killer dishes. However, that isn't easy to do when a lot of it changed into so amazing. My preferred become, in all likelihood, the goat keema, a dense, fiery mix of hand-chopped chunks of child meat. It came served the way they do in Mumbai's Irani cafés, with tender white buns on the aspect (halved, toasted and buttered, obviously).
Plus some finely minced crimson onion for added oomph. Or the 'redhead fish tikka, a succulent piece of stone bass served fresh from the tandoor, having first been slathered in an aromatic Goan-style marinade (they make it with the aid of blending dry-roasted, coconut-vinegar-soaked spices with a heap of crispy fried onions). On top, it comes with a small pile of golden 'small potato sticks, for a very last little bit of crunch.
Or wealthy, darkish, mellow dahl (cooked in a single day), wherein you may truly flavor the butter. Or a wet biryani with massive chunks of lamb. Or a heap of juicy prawns with slightly candy caramelized edges in a thick, warmly spiced tomato and onion base, plus curry leaves for additional pep. See what I mean? Bit of a protracted list. However, there changed into one horror display: a veggie dish of paneer chunks in a sickly orange sauce, reminiscent of a high avenue curry house tikka masala (this isn't a compliment: shame on you if you order it), however even sweeter. Steer well clear.
But that paneer aside, Bombay Bustle become clean to love. It's now not 'cheap,' but it's a darn sight greater low priced than any of the opposite elegant Indian eating places in Mayfair (and at lunch, they also do tiffin box units with bread and rice for £16 or £19). It's additionally greater colorful and fun. Plus, it smells amazing. Which, in my book, counts for plenty.