If you're looking for a way to include more plant-based foods in your diet but aren't ready to give up animal products, a Flexi lifestyle could be right for you. A flexitarian diet involves eating primarily plant-based foods. However, animal products and meat can also be eaten in moderation. That makes this diet more flexible compared to vegan and vegetarian lifestyles.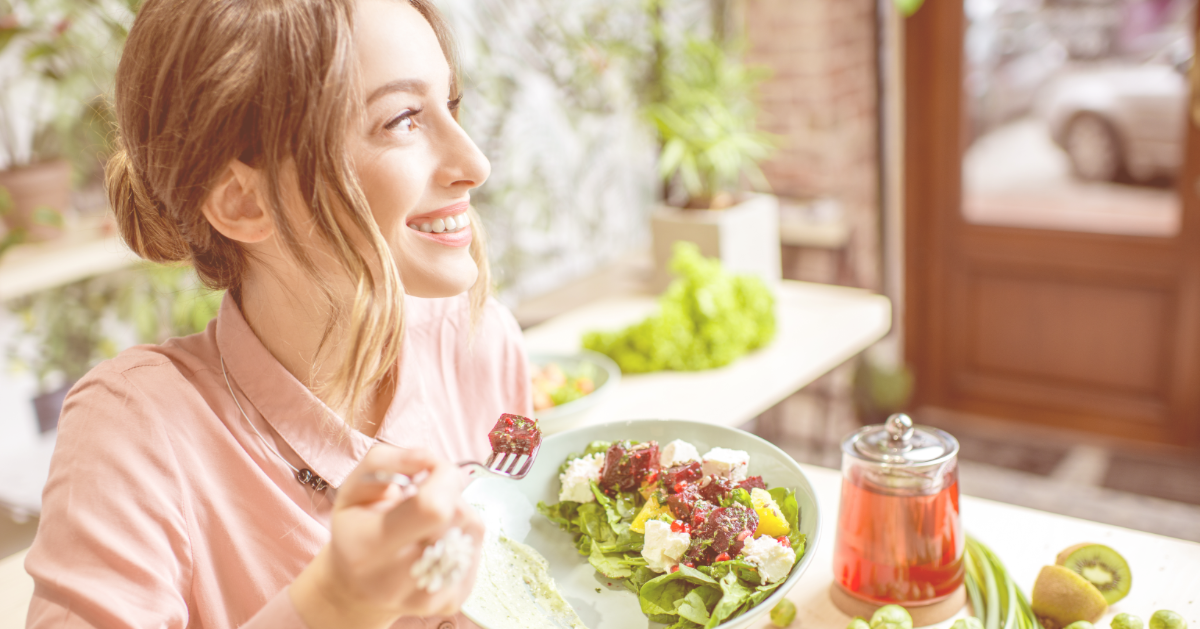 Created by a dietician to allow people to enjoy all of the benefits of eating a vegetarian diet while still having some animal products, this diet doesn't have any rules, and there are no recommended macronutrients or calories. Essentially, it's a lifestyle, not a diet, with several principles, including:
Eating primarily vegetables, fruits, whole grains, and legumes.
Focusing on plant-based proteins rather than animal-based proteins.
Being flexible and incorporating meat occasionally.
Eating foods in their most natural, least processed forms.
Limiting added sugar.
This way of eating is widely regarded as being a healthy choice.
What Are The Health Benefits Of The Flexi-Lifestyle?
Some of the health benefits associated with switching to this way of eating include:
Improving your heart health.
You are helping to reduce weight if you're obese or manage your weight if you're at the right BMI for your height.
She is guarding against the development of Type II Diabetes.
I am helping to protect against the risks of cancer.
Are There Any Other Benefits Associated With A Flexi Lifestyle?
It's also thought that a flexitarian lifestyle can benefit the environment as reducing our meat consumption helps to preserve the earth's resources by reducing water and land use and decreasing emissions of greenhouse gases.
Which Foods Should I Eat If I Want To Start Living A Flexi Lifestyle?
In general, if you're keen to switch to a flexitarian lifestyle, you should emphasize plant-based protein in your diet while minimizing processed foods and limiting your consumption of animal products.
Some foods to try to include in your diet when you begin a Flexi lifestyle include:
Plant-based proteins, including tofu, soybeans, lentils, legumes, and tempeh
Starchy vegetables, including peas, winter squash, sweet potato, and corn
Non-Starchy vegetables include peppers, green beans, cauliflower, carrots, cabbage, Brussels sprouts, and broccoli.
Fruits include oranges, apples, cherries, grapes, and berries.
Whole grains, including buckwheat, farro, and quinoa.
Seeds, nuts, and healthy fats include almonds, chia seeds, flax seeds, walnuts, pistachios, cashews, avocados, coconut, olives, and peanut butter.
Spices, seasonings, and herbs, including oregano, basil, thyme, mint, turmeric, ginger, and cumin.
Plant-based milk alternatives include unsweetened almond milk, coconut milk, soy milk, hemp milk, and oat milk.
Beverages include coffee, tea, sparkling water, and still water.
Condiments include apple cider vinegar, mustard, no-added-sugar ketchup, nutritional yeast, salsa, and reduced-sodium soy sauce.
The above foods should form the basis of your new way of eating. You can then incorporate some animal products from time to time, although some animal products are better for you than others. The best options to include are:
Free-range eggs
Organic or free-range poultry
Wild-caught fish
Pasture-raised or grass-fed meat
Organic dairy products from pastured or grass-fed animals
Which Foods Should I Avoid On A Flexi Diet?
Although there are lots of foods that you can eat on a flexitarian diet, there are some foods that are best avoided. While there are no hard and fast rules about what you can and cannot consume when switching to this lifestyle, if you want to enjoy maximum benefits from this way of eating, you should avoid highly processed foods and foods with added sugars and refined grains.
You should also limit the amount of animal and meat products you eat to only a moderate amount occasionally.
The foods you should minimize in your new diet include:
Refined carbohydrates such as white rice, white bread, pastries, and bagels.
Processed meats such as sausage and bacon.
Sweets and foods with added sugar include sodas, cakes, donuts, candy, and cookies.
Fast foods, including burgers, fries, milkshakes, and chicken nuggets
Eliminating these foods from your daily diet entirely or only eating them on rare occasions will help to boost your overall health in the long run, even if you didn't switch to a flexitarian lifestyle. Still, combined with a primarily plant-based, whole-foods diet, you should see a significant difference in your well-being after making the change.
A Sample Diet Plan
If you're new to flexitarian living and need some help and inspiration about how to get started with your new diet, here is a simple sample diet plan to get you started and give you some ideas about the best foods to include in your new lifestyle. As you will see from this sample plan, you should have some animal-product-free days and days when you include a small amount of meat or fish.
Monday:
Breakfast – oats with flaxseed, cinnamon, and apples.
Lunch – a green salad with corn, avocado, black beans, and shrimp.
Dinner – salad with wholegrain bread and lentil soup.
Tuesday:
Breakfast – wholegrain toast with poached eggs and avocado.
Lunch – a bowl of brown rice with vegetables and beans.
Dinner – zoodles with white beans and tomato sauce.
Wednesday:
Breakfast – yogurt with walnuts and bananas.
Lunch – a wholegrain wrap stuffed with chickpeas, hummus, and vegetable sticks.
Dinner – a baked sweet potato, green beans, and grilled salmon.
Thursday:
Breakfast – unsweetened almond milk smoothie with peanut butter, frozen berries, and spinach.
Lunch – green salad with lentils and tomato soup.
Dinner – roast chicken, roast cauliflower, and quinoa.
Friday:
Breakfast – yogurt with pumpkin seeds and blueberries.
Lunch – lettuce wraps with mixed vegetables and peanut sauce.
Dinner – a lentil and vegetable stew with salad.
Saturday:
Breakfast – eggs and a fruit salad.
Lunch – wholegrain bread, peanut butter sandwich, and berries.
Dinner – bean burgers with sweet potato fries and avocado.
Sunday:
Breakfast – scrambled tofu with spices.
Lunch – feta cheese, pecan, and dried cranberry quinoa salad.
Dinner – peppers stuffed with minced turkey and salad.
Switching to the Flexi lifestyle offers many benefits, and it's surprisingly easy to do, so give it a try!