One of the best things about fall is that it's the time of year when you can bake everything! From cinnamon buns to pumpkin bread, baking brings out your creativity and lets you create delicious dishes with amazing flavors. If you love to bake, don't miss out on the best fall-baked staples you'll want to make again and again.
With fall right around the corner, it is a great time to ring in the new season with a few of our favorite baked desserts with durable bakeware. From the classic Apple Streusel Cake to our Triple Chocolate Eclairs, these recipes are sure to become household staples.
1. Apple Streusel Cake
There's nothing like the smell of freshly baked cake wafting through the house. This Apple Streusel Cake is the perfect fall dessert. The tender, moist cake is full of cinnamon and spice and topped with a sweet streusel topping. It's easy to make and sure to please everyone. The cake is best served as a pudding with cream or tea. And if you like this cake, try others in our list below.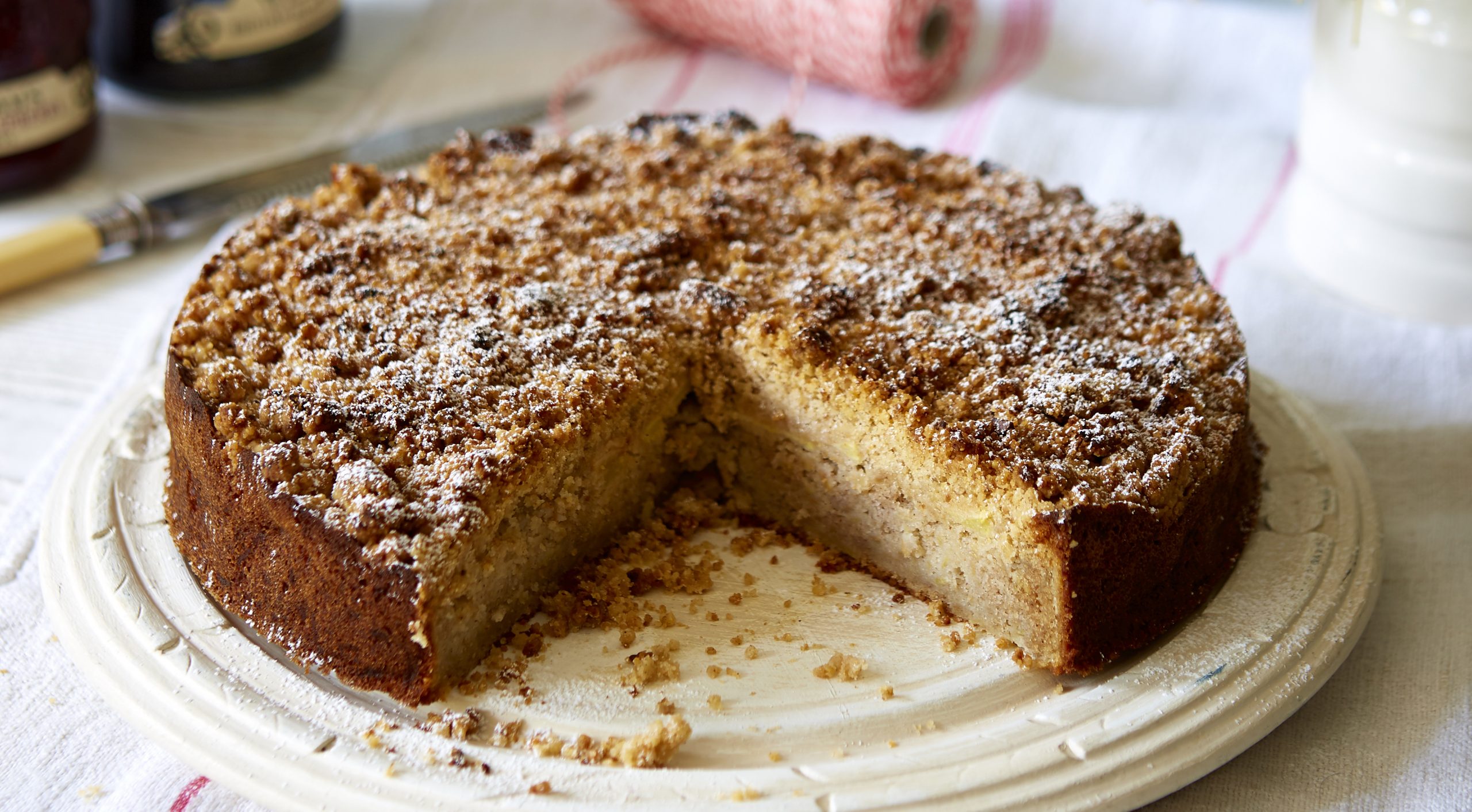 2. Cinnamon Buns
There's nothing like the smell you experience from cinnamon buns baking in your oven. And when they're fresh out of the range, dripping with icing? Heaven. This recipe is easy to follow and yields delicious results. You'll be hooked after one bite. These are best served hot from the oven. Try these as a dessert or a treat for breakfast on the weekend. The dough freezes well, so you can keep it on hand to make these anytime. If you have extra dough, save it in your freezer until you need it again. Just allow the dough to thaw overnight in the fridge before proceeding with the instructions. If desired, add raisins or other dried fruit before shaping them into dough balls and rolling them in granulated sugar to give them an extra flavor.
3. Pear Clafouti
Pear Clafouti is a dessert combining the custard-like mixture and fruit before baking. The cake is similar to flan. While making this dessert, you need flour, eggs, and a few flavoring.
This classic dessert is traditionally made with ripe pears, but cherries are a perfect fall substitution. This dish is simple to make and can be easily adaptable to whatever fruit you have on hand. The batter comes together quickly and bakes up into a light custard studded with pieces of fresh fruit. Serve this clafouti with a dollop of whipped cream or ice cream for breakfast or dessert. You can keep it in the fridge for a few days, so it's perfect for preparing ahead of time. When ready to eat, just let it come to room temperature before serving.
4. Gluten-Free Pumpkin, Chocolate, and Tahini Blondies
These Gluten-Free Pumpkin, Chocolate, and Tahini Blondies are the perfect fall treat. They're easy to make, delicious, and full of all the cozy autumn flavors you love. Plus, they're gluten-free, so that everyone can enjoy them. Give these blondies a try this season, and share your favorite baked good recipes with your friends.
5. Cranberry Sage Slab Pie
This Cranberry Sage Slab Pie is the perfect fall dessert. The cranberry filling is tart and sweet, and the sage adds a beautiful earthy flavor. The flaky pie crust is easy to make and comes together in just a few minutes. This pie is sure to become a new family favorite. Give this recipe a try, and you will find it amazing.
There are reasons to love this slab pie: you can cut it into rectangles/bars, freeze it, no need to cool it before serving, and you can swap the fruits.
6. Triple Chocolate Eclairs
The other dessert to try is Triple Chocolate Eclairs. These are delectable and decadent chocolate eclairs that will give you taste buds tickling and mouth-watering. Once you have prepared and eaten it, you will be looking to get a second one.
Additionally, the soft choux pastry has been made with luxurious cream and chocolate mousse, topped with chocolate fondant, and finished using the white chocolate lacing cream. This makes the staple one of the best on this list.
7. Panettone with Dark Chocolate, Figs, and Almonds
This festive holiday bread is stuffed with dark chocolate, dried figs, and chopped roasted almonds. It's the perfect treat for a special breakfast. And it's so easy to make. Just mix up the dough, let it rise, then bake.
Once ready, you remove it from the place and allow it to cool directly on your wire rack. Once it cools, slice into wedges and serve. It would help if you then covered the leftovers tightly using plastic wrap. The recipe is recommended for helping with a cup of strong coffee or tea on cold mornings.
8. Orange Almond Cake
This cake is everything you want in a fall dessert. It's moist, almondy, and has a lovely orange flavor from vanilla extracts and ground almonds. The best part? It's easy to make and can be dressed up or down, depending on your mood. Add white chocolate frosting with cranberries or nuts scattered over the top to dress it up for Thanksgiving or Christmas. For less commitment, dust the top with powdered sugar before serving. This will be an excellent addition to your menu if you have any holiday gatherings this season.
This cake is delicious when served plain and accompanied by whipped cream flavored with nutmeg, cinnamon, and vanilla extract. There are so many ways to enjoy this simple recipe.
Conclusion
The best part about these recipes above is that they can be easily adapted to suit your taste. So whether you like your baked goods on the sweeter side or with a little more spice, these recipes are sure to please. And with fall being the busiest time of year for many people, having a few go-to recipes that we can rely on is a lifesaver. So why not try one (or all!) of these recipes? You won't be disappointed.