I have been waiting a lifetime to write about ice creams. And finally, here's my chance! And I am indeed internally screaming as I write about ice creams!
Desserts are lovely, their sweet bite transporting you to a higher dimension of reality. And the simplest and the best out of the lot are ice creams. 
A sweetened frozen food, ice cream is typically eaten as a dessert or a snack. It can be made with milk or cream, and flavorings like vanilla or chocolate are added along with fruit flavors like strawberries or peaches and sweeteners like sugar or an alternative. It can also be made by mixing a flavoring cream base with liquid nitrogen. 
Food coloring and stabilizers are occasionally combined. To incorporate air spaces and prevent the production of visible ice crystals, the liquid is spun while cooling below the freezing point of water. The final product is a smooth, semi-solid foam that solidifies at very low temperatures (below 2 °C or 35 °F). It becomes hotter as its temperature rises and a lot more malleable.
Ice cream can be eaten from edible wafer cones, presented in dishes, or with a spoon. Ice cream can be eaten alongside other sweets like apple pie or used as an ingredient in baked goods like Baked Alaska, ice cream floats, sundaes, milkshakes, and ice cream cakes.
Varieties of ice cream in Mexico
The flavors and styles of Mexican ice cream are diverse. Everything in Mexican cuisine, from horchata to sweet corn, may serve as the base for delectable ice cream.
Known for their exuberant love for colors, Mexico doesn't just prefer it in print but in their ice creams, too, considering just how colorful some of their ice creams tend to be.
Say what you will; Mexicans aren't afraid to experiment! Starting with Paleta de Fresas con Crema (Strawberry and Cream Popsicles) to no-fry fired ice creams to cheese ice creams, sweet corn ice creams, avocado ice creams, and lemon ice creams, they've got it all. And not just any regular lemon ice creams, though, those are available as well, but in particular, the Tequila with lime Ice Cream. Some of our favorites include the Mexican Chocolate No-Churn Ice Cream, Stone Fruit and Cream Ice Cream, and Paletas de Coco, which for all intents and purposes, mean Coconut Popsicles.
And, we almost forgot, Hibiscus flower with mezcal Ice Cream and Rose Petal ice creams; honestly, is there anything they haven't included in their ice creams?
And the infamous chili ice cream!
Chile en Nogada Ice Cream-Ice cream with a Chilean flavor
A typical Mexican dish called Chiles en Nogada is created from poblano chiles that have been filled with a range of meats. The components for this ice cream recipe, which originated in Atlixco, Puebla, include pear, apple, beef and pork, raisins, nuts, and pomegranate.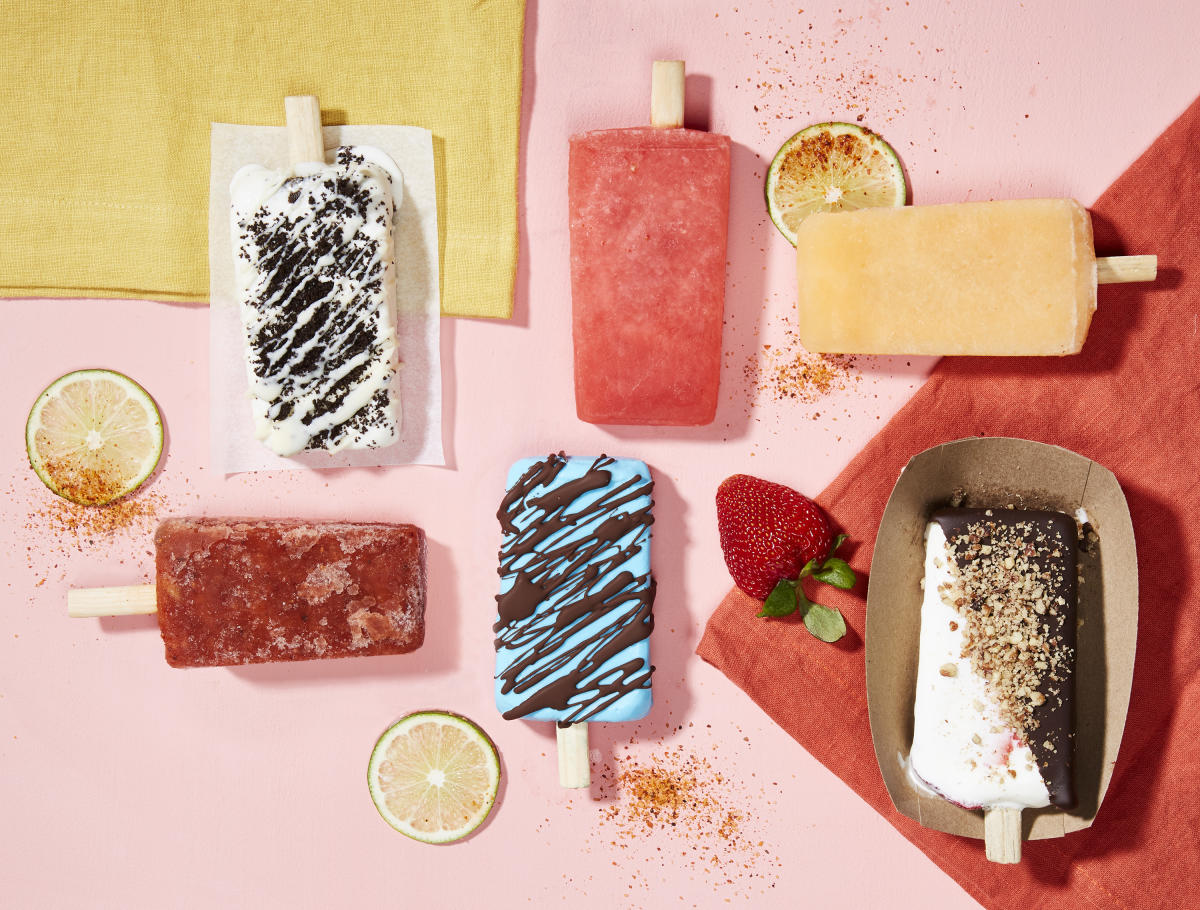 History of Mexican Ice Creams
The snow would occasionally be sweetened with honey and combined with mashed fruit. The treat was only available to emperors and other people in positions of authority since snow from volcanic summits had to be hauled down and kept warm to avoid melting.
After ice became a common commodity and Italian immigrants started to migrate to Mexico with gelato recipes, centuries later, a new age of Mexican ice cream was formed.
Leonardo Leanos introduced ice cream to Mexico in 1602. Leanos offered a creamy concoction of milk, egg, and honey, according to Martin González de la Vara, the author of the book "The history of ice cream in Mexico."
Although there are records of nieve producers from the past, the Mexican ice cream did not become well known in the national area until after the fight for independence. Then, the well-known neveros performed a song as they strolled the streets, serving this delectable treat to onlookers.
Prior to 1985, when the first ice plant opened, snow harvesting took conducted on Popocatépetl and Iztacchuatl in the 1990s.
It is reported that the locals carried it between towns in their sacks, which they filled with ice and salt.
Nieves is now a common sight in every park, accompanying us during the greatest times and the hottest months.
Ice cream is traditionally made by hand in Mexico in enormous metal containers called garrafas. A huge wooden paddle is used to stir the ice cream while it gently freezes. The canisters are filled with the ice cream foundation and put inside wooden barrels that are filled with salt and ice.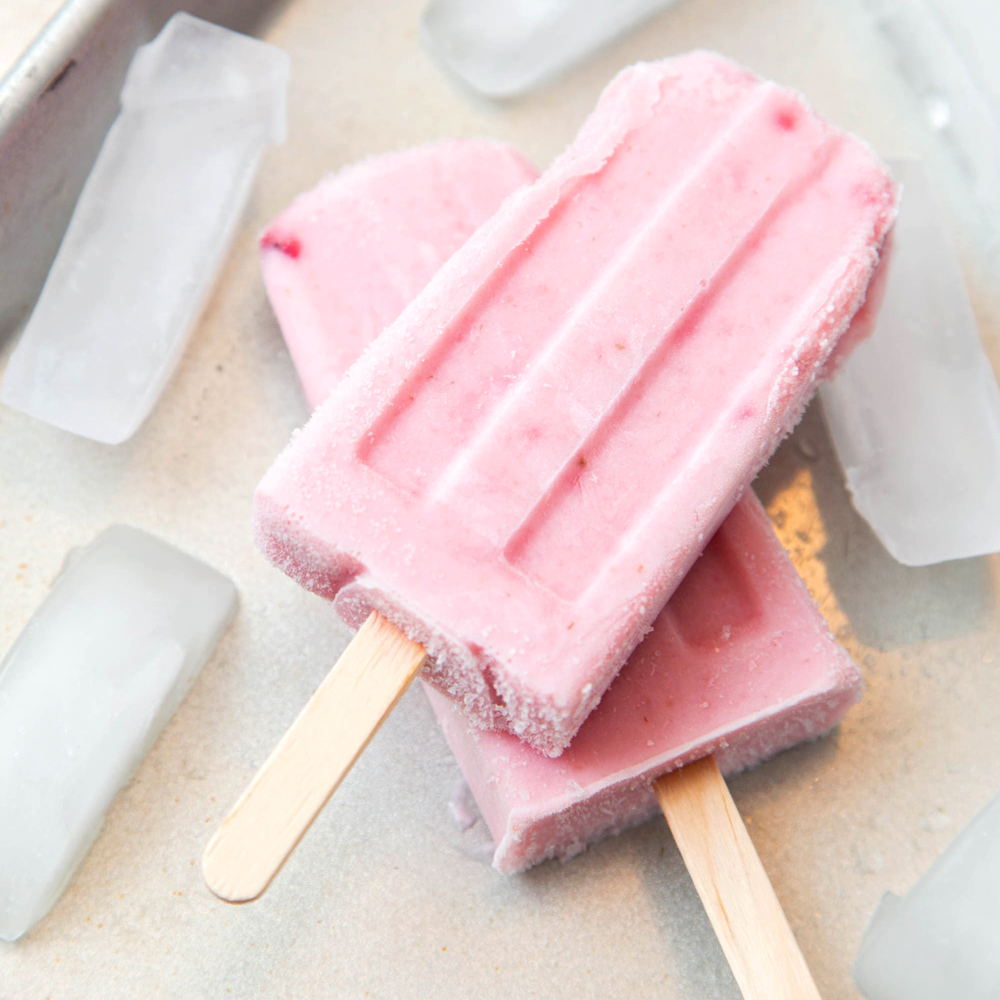 Mexican Ice Cream Brands and Outlets
Helados Holanda is reportedly the most popular ice cream brand in Mexico and holds the biggest market share. Whether purchased in smaller, more affordable containers or individual portions, these are frequently less expensive than boutique brands.
A popsicle business called La Michoacana, sometimes known as a paleteria, is practically unavoidable. These stores carry both cream-flavored paletas, or paletas de crema, as well as a variety of fruit-flavored paletas.
The traditional ambulant vendors of helados, or nieves in the case of lime sorbets, can be found serving their products from a pushcart or from a container set on ice on the front of a modified bicycle in smaller towns and infrequently in larger cities.
And there you go, everything we know about Mexican ice creams condensed for your knowledge. Don't forget to try the weirdly beautiful flavors that the cuisine has to offer! Hope you are prepared!